THE N1 DESIGNERS

Soviet N1 project overview.

Historical information on the N1.

The N1 rocket team.

Design information on the N1 model.

The launch of the N1 at LDRS XX.

More information on the Soviet space program.
We would also like to thank several people who have helped us. Thanks to Ed Hackett for supplying the launch power through three of his excellent Black Rock Technologies launch systems. Also, thanks to Loc/Precision and FibreGlast for filling the many last-minute orders necessary to get this rocket done.
In the picture below, you can see some of the team in the warehouse space where the N1 is being built.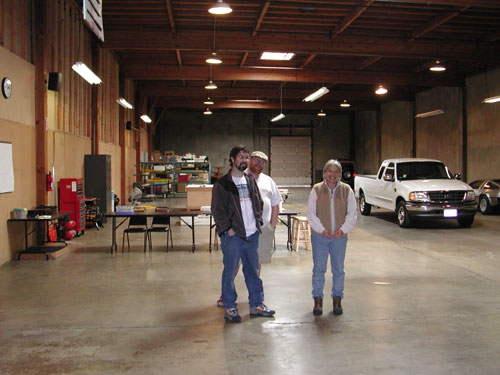 Long live the glorious N1!